When reaching a compromise each side makes concessions, so what is this deal between the airlines and their fliers (them vs. us)? In the common case of your flying experience, the airlines usually decide what they give you and what they take away or what they alter inside the voluntary confinement of an aircraft cabin. Hence, the air quality remains to be supported perhaps only by germs and the plane food has got more creepy than ever.
I am a frequent flier, perhaps too frequent as I count as a high mileage traveller on most global airlines loyalty programmes. On some short haul routes I board a low cost, but on long distances, I tend to fly "the best airlines in the world" and when it makes sense (aka special deal) I indulge in the First Class cabin pampering. Whatever I board, I prefer to be fed well since flying takes a chunky slice of my life. Unfortunately, my meal options when buckled up either in my A1, B12 or D37 seat have got a bit too complicated these days. My preferred, palatable and jet lag easing, solutions had to be brainstormed each time I took a new route and believe me, I have other things to do than investigating which airline includes a healthy enough food on each flight I take. Yet, I love food too much as I cherish my well-being so I dug in, taking notes on hundreds of flights. This is what I found out.

The million miles investigation of plane food versus what consumers want
The airlines, generally, do not bother much to impress our taste buds, but it gets even worse with their meals health credentials. Sugar, heaps of salt, overheated fats, highly processed snacks and other friends of an unhealthy human body and possibly shorter life are appeasing our rambling stomachs during the lofty hours on board. Such anything-goes-for-hungry-belly feeding regimen is a sneaky attack on your longevity!
Are the airlines assisting in killing us? Most do, indirectly, since most of the major airlines do not support our well-being when feeding us on their planes.
Why an alarmingly sodium-high caviar (First), saturated fat-packed cheese board with highly processed bleached crackers (Business) and the empty calories in sugary cakes (Economy gets it as well next to an excess of salt in the plastic bag of pretzels) are the frequent features on their menus? Allergies and intolerances need to be sorted ahead since snacking on peanuts and the glutenous overcooked pasta is often the only vegetarian option. Up goes your glycaemia! The rest of us devours either an unsustainable fish (tuna or salmon seem to be pollinated by the airlines) or plenty of poor quality meat. As most of the world's best chefs along with organic farmers woke up to the demands of contemporary diners, the majority of airlines is a decade behind.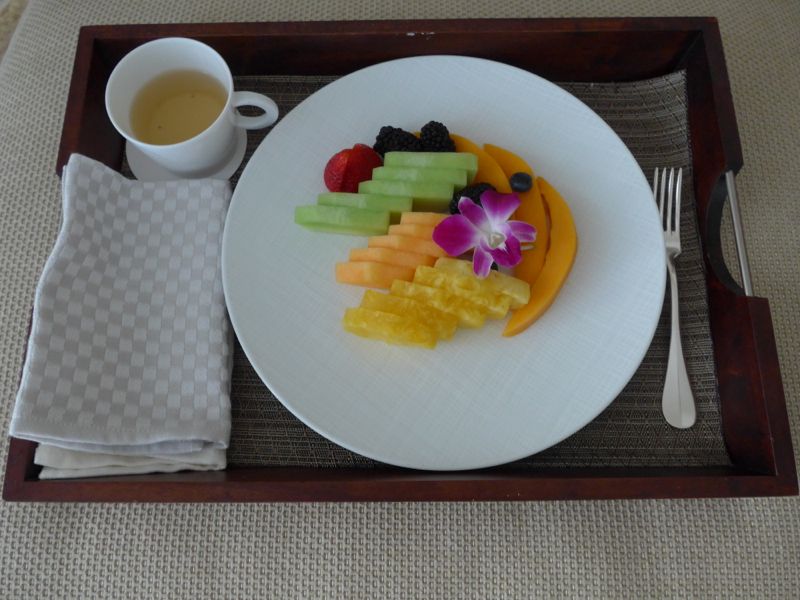 Today, more professionals and educated citizens of the world are more aware of the choices affecting their health. We are being told by the physicians to reduce drinking alcohol, salt, sugar and heavy meals particularly when flying, but the airlines stuff us with creamy hard-to-digest sauces (mayonnaise over salads), high in sodium and cholesterol prawns, fatty hormone-raised meats, processed (and overcooked) pasta and crisps (al dente at least). The rising sales of organic produce and restaurant's sudden infatuation with vegetables prove that from the middle class up customers request healthier choices.
Now, envision all the pesticides roaming on the skin of the lemon slice in your water, the hormones floating in the milk poured over the breakfast cereals, even the conventional lettuce does you less good than you might have thought. The dirty dozen of sinners sprayed generously with chemicals should, at least, be scraped off the menus on the planes or offer an organic plain yogurt to Business and First class with a side of chemical-free berries. Locally sourced means using a local caterer, not the ingredients grown in the country of take-off, and all classes should be served local food. The best in the air, Singapore Airlines Popular Local Fare culinary programme offers local favourites to passengers in all classes flying only from selected destinations and the same restrictions apply to their preordered "Special Meals" that usually remind me of hospital meals than a proper upper-class service. Offering unrefined and healthier seasoning and food items with anti-inflammatory properties (we are more prone to the harmful inflammation in our bodies that can lead to serious health problems high in the skies) should be considered.
As the in-flight meals are not improving, and it is even worse for the Economy class, it is ironic when Delta's president Ed Bastian said in a recent interview: "This is a period of good health like we've never seen before. We will want to stay disciplined to make sure we don't repeat the errors of the past." He means economically, of course, not offering healthier choices to his customers.
Less competition, more mergers, fewer choices for the passenger
The economics do not play into its cards obscured by bubbles of excuses since for example the US airlines were making record profits in the past year and oil prices have been steadily bottoming out. So where the ecologically disgraceful carbon money go? Ask any manager of a reputable airline and you will surely be retorted with a PR coloured message. They would never admit to creating what The NY Times Tim Wu calls 'calculated misery' when "basic service, without fees, must be sufficiently degraded in order to make people want to pay to escape it" to pay for the extras that used to be included in your ticket purchase.
With more frequent travellers than ever in history, the airlines are not just shrinking the leg room in the Economy cabin seats, reduce the free allowance of your checked in luggage, but they cannot afford to be honest with its highest paying Business and First Class customers and provide the service they used to. What is worse, now the airlines want you to pay for the highly processed, mostly unhealthy food on board, that was once included in the cost of your ticket. "American Airlines calls its fees program 'Your Choice' and suggests that it makes the "travel experience even more convenient, cost-effective, flexible and personalized", wrote The New York Times.
It seems that along with improving what they have, the airlines while merging (BA & Iberia, Air France & KLM, Delta & Northwest, LAN & TAM) are only investing in buying more planes to penetrate into more markets as well as challenging their competition and to grow ceaselessly for the shareholders' satisfaction. Since the tickets prices did not decrease much and the food sucks, even the genuine-like smiles of the Latin American air crew do not make up for lost happiness on board. Our satisfaction is digested through our stomach, plus a long-haul First Class passenger often pays a year's salary of a middle-class family, so why organic, seasonal, healthy and nutritionally balanced meals are not being offered? Instead, you can catch up with obesity or work towards diabetes as you move less and eat more (mainly "empty") calories. It should be a human right to have access to healthful food when one pays for a temporary imprisonment in the air.

The best airlines catering under scrutiny
Even the Emirates, with their heart healthy plate (almost always farmed salmon) or light item (the same dish) and the Singapore Airlines, that tend to be ahead of others and for that they keep winning the best airline contest regularly, both, despite keeping the safety, decreased the joy from their meal experiences. I remember my ooh and aahs flying their First class some 10 years ago. The intriguing insight into how the Emirates food is made by Not Quite Nigella blog cast a light on the challenge of making your food tasting fresh, when it is not: "The meals that they are currently preparing are made 10-12 hours ahead and the trays are set 4-5 hours ahead." A school lunchbox is fresher than that.
Still, the Emirates, Singapore Air and the Virgin group fleet and services are my favourite transport in the airspace. The Emirates let you peak on the menus offered on your specific flight, but I doubt that their chefs "use the freshest, locally sourced ingredients to prepare your gourmet dishes " as they claim on their website. How big proportion of the tonnes of ingredients can be grown in the desert around Dubai for the plane catering? I praise though their effort to revolutionalise the freshness of your cooked food on board by installing cook-from-raw ovens on their planes which the Emirates are trialing. I doubt the American Airlines, Alitalia or British Air are even considering this.
Despite the starry chefs names appearing next to some of the dishes, the food on the planes has not been getting better. After all, the Michelin or Tv star chef does not whip your supper à la minute in a special onboard kitchen, it is just his recipe poorly executed in thousands of plates daily by the catering company cooks. So, why the fuss? The travellers noticed that whatever is served up there in the air is not very good, not just taste wise, but the salty, heavy and overcooked plates with overfilled glasses of alcohol are not recommended by physicians in the altitude.
Yet, what should you do? Unless you are one of the super lucky I-sleep-wherever-you-seat-me types, crammed inside the flying confinement is boring and if the movies are not any good and your eyes cannot handle reading in the extremely dry air, you eat.

Then and now
It used to be a pleasure to soar up in the sky to an unknown or a familiar destination. I relished the perks included in your ticket price, the proper smile of a stewardess as she hands you a tray with warm bread and Dutch cheese when flying to Amsterdam, the glass or two of Italian Pinot Grigio on my trip to Milan and the chocolates when off to Zurich. This is what was my plane food as an Economy passenger, well I used to. These delicacies have either vanished from the Economy class or their quality decreased, but now they are only fed to the upper classes, who rarely wish to eat worse food and drink alcohol more than they would on the ground!
Why has the plane food got even worse over the past decade? There is no excuse to serve cheap, highly processed, and generally very unhealthy food to its paying passengers. In particular, those travelling Business or First class. Danny Meyer, the Shake Shack and Union Square Hospitality Group founder in an interview with the Forbes highlighted: "Food tastes different at high altitudes. The cooking facilities—I should say warming facilities—are actually less advanced than what existed 20 or 30 years ago." No wonder then, when I bought my own meals from not fancy but good quality food outlets pre-flight, they tasted excellent when compared to the onboard Business meals. My heart thanks to the recent Lemonade's opening at LAX! The gassed plastic bags of bread and pastries cannot cheat in their superficial perception of freshness. If the facilities on the plane included an oven, one could get frozen croissant dough any flight attendant could bake them freshly aboard. Chewing the rubber bread makes you dream of biting into a warm baguette from any French bakery, which often is not made on the premises but just finished for the freshly baked feel. The French figured it out!

These inspiring airlines
There are some airlines that are more connected with their millennial customers. The Virgin Group, at least, tries to serve a more sustainable food. Partnering with the UK's Sustainable Restaurant Association (SRA) they scan their caterers and can offer an Organic tomato and basil soup and "fish from environmentally friendly, sustainable sources" on my recent flight from London. My fingers are crossed for the good doers at Virgin, whose visionary founder Richard Branson knows that what is good for our planet is good for us. Still, alcoholism is nourished aboard most airlines, be it Delta, Virgin (the name deceives) or the (Muslim) Emirates.
I am not calling for a raw juice detox on the plane, although many trendy fliers on the route from LA to London would certainly welcome this jet lag reducing and light option. Neither do I call for a Three Michelin recipe on the First Class flights (for that I am travelling to my destination), but, please, give us a healthier flying experience. As we have to travel more, we would like to feel great while flying as well as after the flight. Plenty of medical studies have shown that light and healthy meal on the plane can improve your jet lag.


For now, you have to either find a local healthy take-out and carry it with your cabin luggage on the plane, no liquids though, or get an organic box at the airport like San Francisco and Denver. I am not a vegetarian, neither am I a vegan, but I do not need to be forced meat twice per day when bi-weekly would suffice my more sustainable lifestyle (since I cannot avoid flying, I try to offset my carbon emissions at least somewhere).
Also, I must note that on some routes the meals tend to be healthier, flying to Japan or some Quantas and Virgin routes put more veggies, occasionally organic, on your plates. If you want the plane food to improve then always talk to the flight attendant who often logs your requests in "the Voyage Reports" as a feedback for the catering.
Next month I will write about the benefits of organic dining, the demand for which is growing, so you can better understand why more organic ingredients should be demanded from us on board!