I want to challenge your concept of a home. Home is a soulful feeling, an expansion of one's heart in place and time, beyond the doors, walls and anything that separates. Being at home is to be with yourself, connected and open. The fireplace flames cosily deep inside you at home. A house is the physical place where we register our 'home' address, it is functional. A home is how we feel about that place. Do I belong here, am I safe, nurtured, and able to do what I love and need to do here? Ultimately, to be at home is about you and whether you allow yourself to feel happy where you are. It is a sense of belonging somewhere. That place may be forever the same or it may change as life sails you around the far seas to new lands of discovery.
Placing one's home: rooting in
A home can also be a place in the public area. Many writers spent more time in their favourite cafe or a library that this public space became more of a home for them than the place they slept, showered and brushed their teeth. In most poor countries, a house is exactly that, a place to sleep, well and to cook for yourself and the family. There are no spare rooms, so if a child needs to do a homework for school, she might have to set up a table on the street in front of the house. Like this pony-tailed girl looking at me curiously taking her picture while strolling around Luang Prabang in Laos. I wonder where she felt more at home? With her parents, at her makeshift desk or out in the wild hills playing with other kids? It would all depend on how she felt — abusive parents do not make a happy home, noisy disruptions on the street can unnerve one, and while nature nurtures, perhaps she would prefer the kitchen hearth.
If I must insist on geographical location, my home is in or near the Mediterranean, anywhere surrounded by that marvellous natural colour palette that calms and invigorates me at once, where warm sunshine embalms my skin in a comforting, somewhat familiar care. My home would be in a blooming garden, so splendid that I forget to breathe. I sit in my home on a remote sandy beach, alone, almost, as the birds survey my whereabouts. Like a plant that grows in the right environment, I am able to grow my roots deep in the ground there. Home is where your roots thrive, taking as many nutrients as they need to grow.
Beyond purpose: why are we happier at home than in a house or apartment?
I have always been my happiest out in nature. My parents had to herd me back into the house before the night fell. Only when the weather became unfavorable, I sheltered in for the entire day, anxious about the next intermezzo of a sunshine teasing me out into the snow or rained over paths and roads. If only once every day under the umbrella of an open sky on crisp, fragrant, fresh air, be it a garden or a park in a city, then I was at home. Otherwise, I am just a vagabond sleeping in some bed, safe from the predating insects (save for the intruding mosquitos finding their way in). Comfort is one of the main reasons we live indoors. Flimsy weather, unwanted animal intrusions and other people potentially threatening us make for a great purpose of being locked away from the wild world outside. Survival calls up. Yet, are comfort, safety and survival enough for us to be happy? Any negative emotions cast you far away from home into the ghastly, waterless dessert of suffering. Attachment is another hindrance to our happiness, and some of us cling to our house like leeches, unable to ease into the holidays worrying about all that can go wrong with our home, far away. Thus vulnerable any accident affects us more profoundly.
We are unique creatures with different wants and needs. It is not the later that affects happiness. Fulfilled desires temporarily spark joy, but as I wrote in my musing on happiness it is ultimately the mind that decides to be happy. Once again, to me:
Home is a soulful feeling, an expansion of one's heart in place and time, beyond the doors, walls and anything that separates. Being at home is to be with yourself, connected and open. Negative emotions cast you far away from home into the ghastly, waterless dessert of suffering.
Invaders of privacy
Negative feelings spoiled my joy at my home in nature not just once. I do not feel that bad for most of the homeless in sunny California. Hanging out with their friends in Santa Monica or the Venice beach. Some looners enjoy stunning hikes in the vast Canyons spread across LA. Quite frightened, meeting a dishevelled man shouting slurs on your legs in tight leggins, suddenly, I did not feel at home in nature any longer. As when being invaded by a life threatening animal, we need to be brave, unafraid and able to fight if we want to feel at home outside. There were no policemen to protect me either one morning strolling on the Mediterranean coast, when at my favourite beach there was nobody except two refugees hiding in the sand dunes. While this is perhaps my favourite place in this world to dwell, that very morning I was very uncomfortable sitting on the other far side of that beach. Ever since I come a bit later so I am not being there alone. Do you feel more at home just by yourself or do you prefer many people surrounding you? Our sense of comfort and safety differ with character. One keeps the heavy door shut at all times, while another is happier to lounge on one's open lawn welcoming passers by.
The symbol of the House
In archetypal terms, the symbol of the house includes your body. When you breathe with awareness or meditate, do you feel at home with yourself?
You must take care of either to function properly. Yet your home is also your spirit, and that is why countless superstitions emerged with ensuing protective rituals such as blessing of the door or burning sage to ward off bad spirits. People can be so sensitive at their house that they use feng shui or crystals to balance the energy in each and every room. In the spirit of the owner of our present apartment, the first objects I brought over were my favorite crystals. I placed them exactly where the caring landlady had her own specimens previously installed. My gesture of respect for her home she left unwillingly.
The self is the house protecting the ego. A child constructs its own house of his/her self. Later, through our own room if we have one or as adults we express ourselves through the house. It is an entire realm. In astrology birth charts are divided into 12 houses bound to the time you were born in. Bathroom is an essential place to pamper the body, ego and the entire soul. For that light is crucial for me, I need to see clearly not just my makeup but more my soul. A window or a glass roof let natural light in perfectly. Ovid brought the charity aspect of hospitality to our attention, when in his Metamorphosis a cottage turns into a temple caring for the needy, offering them drinks and food. Such is an open house.
Our home is also the place welcoming friends and family. The Greek goddess Hestia kept the home hearth warm, therefore hospitality includes comfort. The temperature must be pleasant, so floor heating is the one luxury I find the most enjoyable and useful in any house.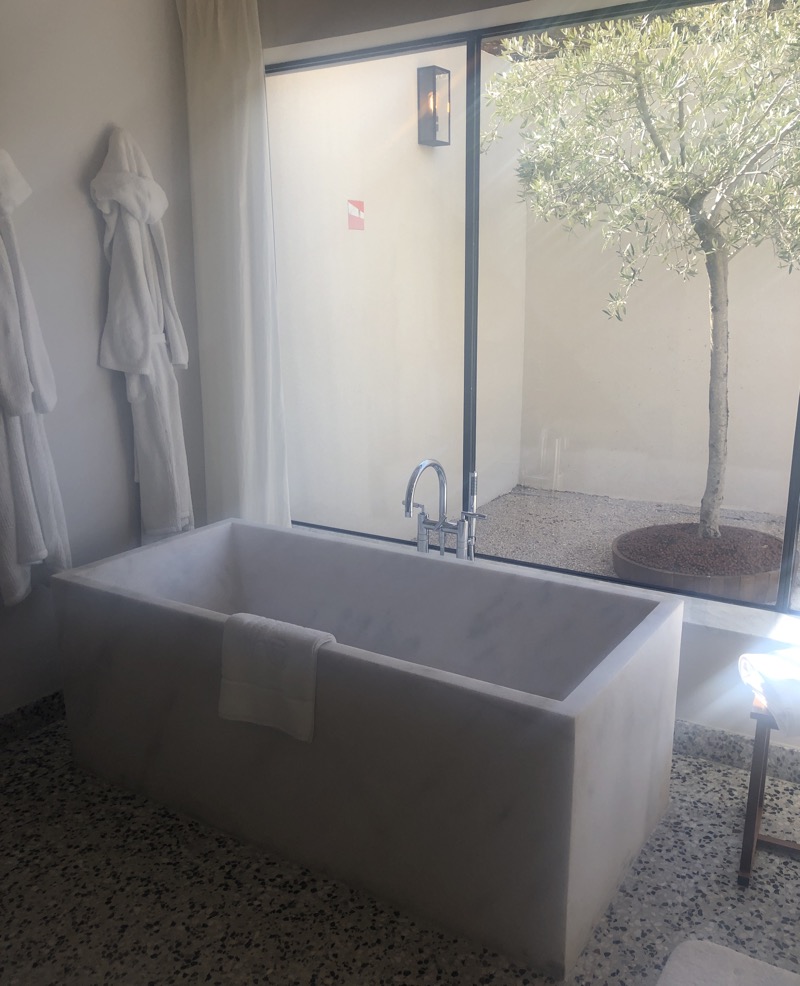 Stereotypes and homes
Domesticity had been often more of a female urge as men mingled in the public spheres of clubs and pubs. Women dream about their own house. As girls we built our first homes in the sand, the trees, even in the wardrobes of our parents bedroom — I did it all. Creating one's own home as the physical place seems something so deeply embedded in us that once we get it built or reconstructed, we become so attached to its flesh, the tender limbs and firm core that we cannot leave it for too long. Our rituals, daily schedules, our oxygen-sharing indoor plants, pets, the garden, all call needily for our attention. If we have time for all this, because with the rising equality women spend more of their life building their careers and social connections outside their abode. Busy as we are, without a family or a partner, the same old truth knocks back on our soul:
Our home becomes our lover. It is necessary sometimes to be apart, yet never for too long.
Do you think much about the function of a lover? While, there is a certain functionality of the other sex (or same gender for that purpose), we can potentially exchange much more magic with our lover. Still, a house shall suit our lifestyle and daily routines. There are plenty online resources, so I won't wander into this expert land. I love Happy Interior Blog, and books like Taschen's Homes for our Time or an illustrated How to Make a House a Home by Ariel Kaye dedicated to the design and functionality of our houses.
In case you wondered, none of the above photos are my houses. Although, I would not refuse settling in either. Near a beach surrounded by lush garden or jungle, I dream again. Nevertheless, isn't it a marvelous game to imagine what would your dream house look like?
Draw, page through a design magazine (like AD), skim to houses dedicated websites and Tv shows (I have a "House" folder on my laptop to click in when I crave some comforting escapism). A drawing of your dream house tells you plenty about your needs and your attitude with your family. For example a chimney symbolises the affective life and when a smoke from it comes out there is an internal tension, a very large door means you are very dependent, sidewalks open access to the outer world and if you add a tree — that is your deepest self not shown to others.
Once during a shinrin yoku practice at the Los Angeles Arboretum, we were tasked to find ourselves an ideal home right there in the forest. Later, we were to explain to another person why we chose that location, which teased out our needs, truly revealing!
You can take one step closer to that dream by bringing one aspect of it to reality. Change something in your apartment or house to make it feel like home. Now, that we dwell in more than usually, it is time to pay more attention to our abode. Remember, while your house shines like from a design magazine, it will never be your home if it does not reflect who you are, including your past and also support your daily or weekly rituals.