For rejuvenating lifestyle I take more regular breaks from wine now. Only the best tea can satisfy my hedonistic cravings for a thought-provoking beverage sans alcohol. A casual tea drinker ever since I lounged in tea rooms instead of pubs in high school, only after I moved to China I became a connoisseur of fine teas. Some 15 years later I cannot drink the powdered dust packed into flavour-adding bags, I am a tea snob. Yet, the eastern potion means more than just taste to me and the millions who consume it.
Tea is the liquid breath for the mind
Beyond the caffeine (theine) effect, in my musing on tea I embarked on the spiritual journey that tea can navigate, the cultures that embrace tea as its signature beverage and the different types of tea. Here my mind and taste buds express their gratitude for the best teas I sipped over the past year. To simplify the choices, the best teas in Asia often have the "Imperial" title preceding their full name. 
The mighty brew that I got my closest friends loving was the Imperial houjicha (Hōjichaほうじ茶) roasted by Kagaboucha in Kanazawa, Japan (I captured the process for a single pot batch at a tea room in Tokyo in the short video bellow). Beyond any kuki-cha (stem tea), this green roast is nutty, smooth and elegant, not as strong as most houjichas. Another Japanese tea that impressed me was a spring blend of green karigane stem tea with the sensei mountain vegetable fukinotu or Butterbur sprout. Served as a seasonal specialty at Higashiya in Ginza, its bitterness was balanced by the sweet softness of the Japanese stem tea.

From China, the imperial long-jing in its less common and least altered "white" form enchanted me. A more pure nature expressing twist to the silky smooth green Dragon Well (English name), this praised Chinese tea planted near Hangzhou lake was more fragrant in its white form. I discovered this organically grown beauty at Song Tea in San Francisco.
My tasting note:
A liquid silk whetted my lips. A cashmere blanket enveloped my tongue in a cosy, pure weight in tune with my body. My mind joins the flowing delicateness of this tea. The pressed, white tips of the spring youth taste like nothing found on Earth. A brew that a Chinese emperor would praise in poems.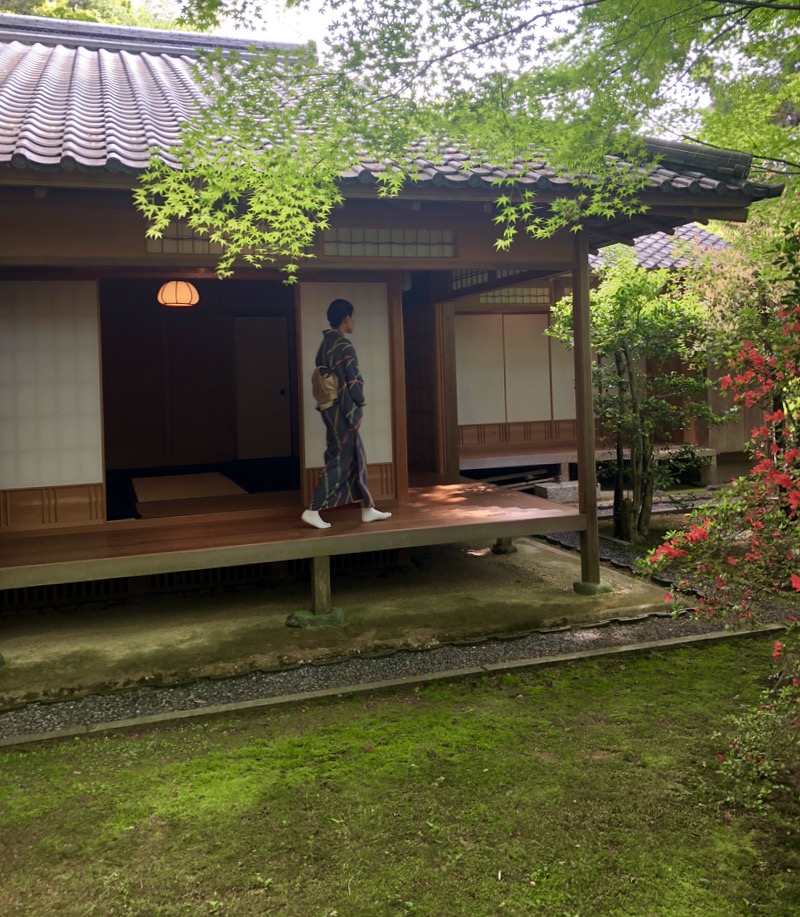 There was to date only one black tea I truly love. Considering that I am more jet-setting around the globe than in my home, it is quite an irony that I buy it from my local Tea Shop in Monaco. The rare, wild Taiwanese black tea is neither from the tea council recognised Camelia Samica and Sinensis, but another family of the tea plant. Sharon, the founder, numbers her teas, so the 519 Yuchi Wild Mountain tea from Sun Moon Lake (I made black tea there, and brought her a sample; of course my amateurish first attempt cannot measure up to that fragrant perfection) is my annual supply of the best black tea in the world.

The best tea rooms in New York, Paris and Tokyo
The best tea shops might have charmed me with their novelty spell, yet all were significant improvements of what had already existed in their respective city. From Tokyo, Hong Kong through Paris and New York, tea has like yoga entered our culture craving a calm state of the mind. In Brooklyn, Zach Mangan's Kettl Tea introduced me to a blue brew of Japanese, naturally pigmented green tea. All direct imports from Japan, where the founder got its tea diploma. Tea teaches patience. As the boutique's attendant mindfully prepared our tasting samples of houjicha, me and my German friend chatted about our passions with a natural flow that is now rare in human encounters in busy cities like New York.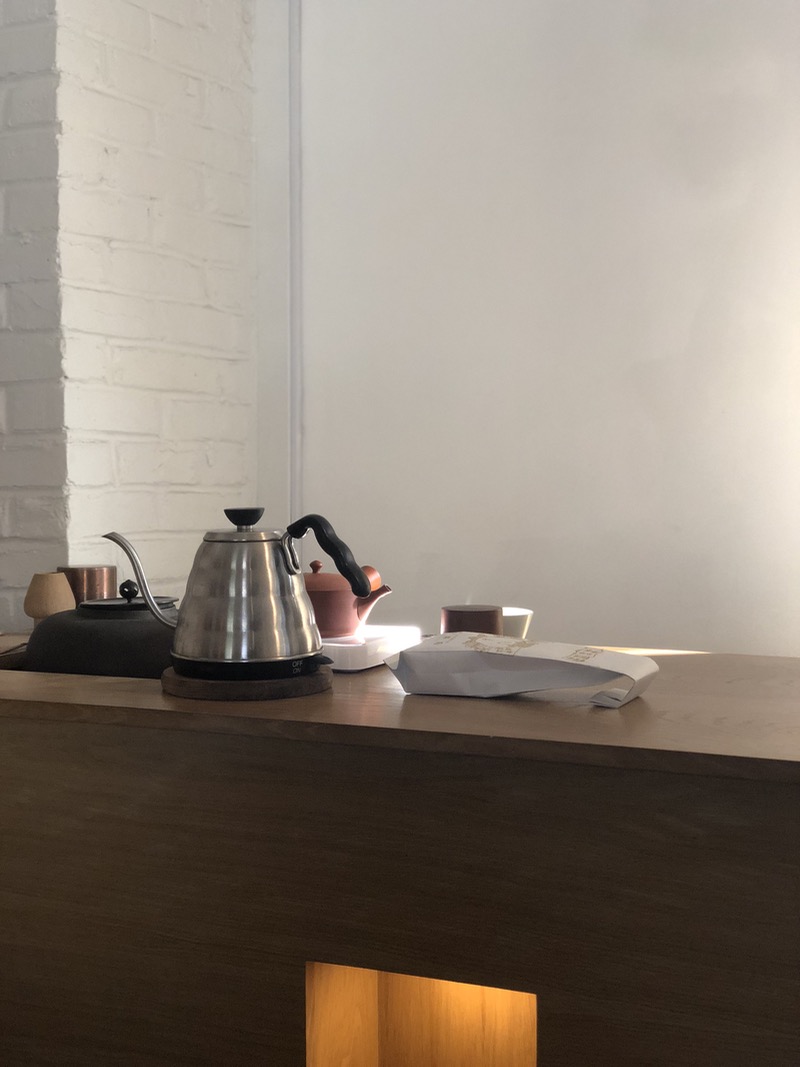 Tè Company in the West Village may feel less zen, but equally injects the eastern communion into the hectic Manhattan life. Their tea card is the most impressive for a savvy tea connoisseur and I savoured each page, story and the organic, wild Taiwanese oolong tea grown by monks ("Green Sanctuary" in the menu) near Taipei with a mindful joy. As much as I enjoy the Tea Drunk bar on the eastern side of Manhattan, Tè Company, far away from the Japan town buzz was, so far, more peaceful. 

Kodama in Paris is more Marais hip, as it nests nearby the fashionable district. Yet, aside of the popular French blends tapped with their unique twist, the rare seasonal teas introduce more intimately than the established and vigorously proliferating Marriage Frères. The best tea in Paris certainly cannot rival to those in Beijing, Kyoto, Shanghai or Tokyo, yet the seasonal smoked teas served there won multiple awards in Japan. From the blends I loved the Sticky Rice tea.

In Tokyo, I went back to Sakurai Tea Experience,had a long tea lunch in the design-beautiful private tea room at Higashiya Ginza, even to a fancy cocktail tea bar après dinner, yet the Yakumo Saryo tea house in a residential district off the tourist path is the best feel place for tea in the capital, if not in any global city.
The Yakumo Saryo tea house was founded by local designer Shinichiro Ogata, whom I interviewed about his mission last year. The award-winning artist also established the best private teatime spot at Higashiya Ginza and boosted the wagashi Baishinka brand (in April try the extraordinary cherry blossom sweets). All his tea room creations featured in my popular Best Japanese Tea Rooms in Tokyo list.


Beware, tea shops are a different category from tea rooms. The later is about the space, the energy, authenticity, quality and choice of teas being served, not about selling the best tea only. The commercial side is less pronounced in such tea rooms, and that is why they are special places. Today, no juicery, coffee joint, wine bar, perhaps only some very social pubs could provide the cultural, nurturing value of a well done tea room.
For small, adventurous groups or couples, while in Tokyo pop up to the Mixology Tea Salon. It is a fun, elegant tea bar, where alcohol plays a lesser role to tea. Non-alcoholic inventions are also served.

Although I am not a convert of bottled (old tea stripped of its many benefits) tea, just for pleasure, and especially when in America, I succumb to the kombucha temptation. The Better Booch Rose Bliss kombucha was the tastiest sparkling tea beverage I sipped to date (I have tried any new kombucha I saw anywhere on the market). The blend of oolong tea and rose extract made in the US energised me before each pilates class with Laura, a friend and the founder of Natural Pilates. One needs it, she also trains Silvester Stalone!
NOTE: My choices were those places close to my heart that I still crave to revisit soon. Please, do share your personal favourites with La Muse Blue.
With gratitude. Radka Beach, the editor and founder of La Muse Blue.