Not only vegans should read this. All of us will find exciting inspiration in my years-long investigation into alternative cheese. In the age of anything healthy, trendy and/or sustainable, ideally all in one, and shortly "-free", plant alternatives crop up on the menus of eco-minded and to restricted diners welcoming restaurants. The shelves of gourmet grocers, neighborhood mini marts and increasingly regular supermarkets of most "advanced" countries regularly introduce plant-based, non-dairy products that improve with the rising demand. Many "creameries" currently transform vegan cheese into a wide variety of curiosity-rising forms. Humanity needs to innovate to meet the pressing climate disaster in a more sustainable living. Global population keeps growing and its demands for food with it, hence we cannot keep eating dairy and other animal products daily. Ideally, we balance it off. Reduce meat and dairy, include less carbon-intensive plants. Let's broaden our diets with these wondrous choices. Only a few years ago I would staunchly say: there's no way this nut thing can ever taste like the real thing! Well, let's keep up with the innovators, because by being open I had to revise my no "fake" cheese opinion based on the delectable evidence in my mouth.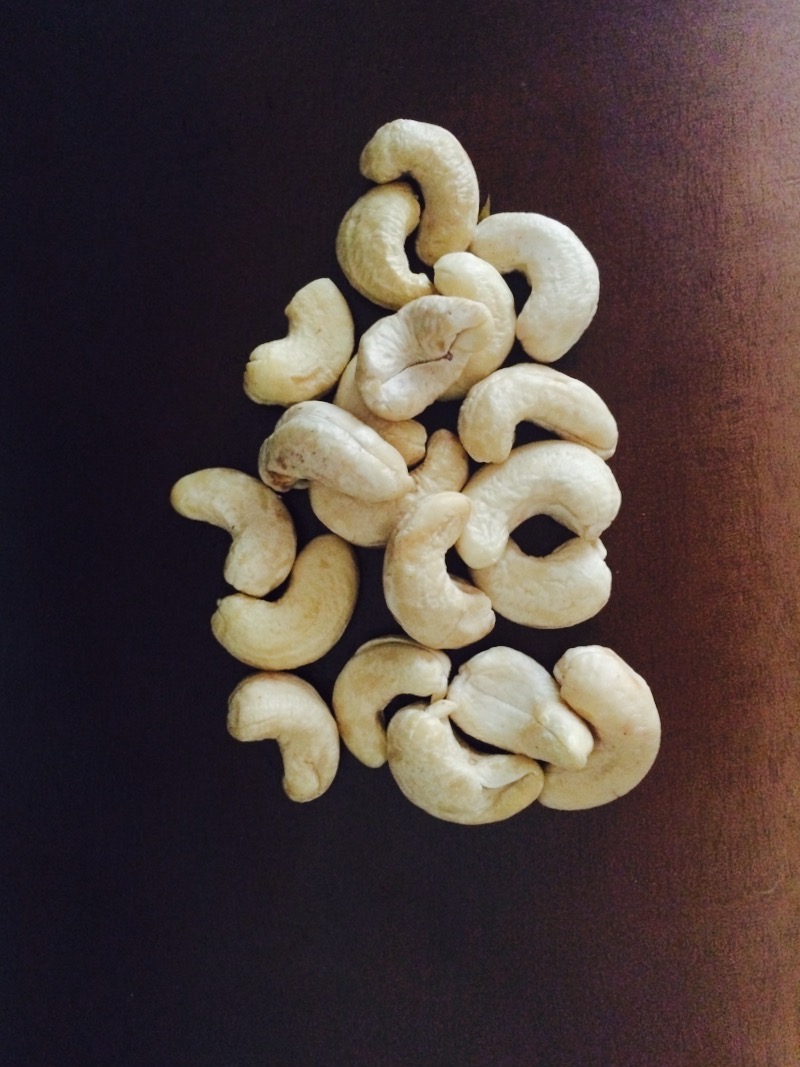 Traditionalist mindset versus embracing the new in "cheese"
I confess, I love cheese, the real stuff, well more precisely the traditional buffalo, cow's, goat's, sheep, ewe's and other dairy cheese (no camel or donkey milk, thank you). Available today are cheeses from Europe, the Americas and made as far as in Japan (mainly from Hokkaido), and so it is now with the plant alternatives, and I am open to try. Not only those dairy- or lactose-intolerant as well as staunch vegans seek milk-like products made from nuts, grains, soy protein or other plant-based ingredients (even coconut oil, oats, peas or quinoa) — eco-minded generation is the market power now. During my decade-long, taste-centric global study (I'm guilty of not researching enough in Africa that I rarely visit and have never been to Antarctica, where one has probably different concerns than looking for vegan cheese alternatives) I found that the best of all vegan cheeses were made with a blend of savvily inoculated ingredients. Now there is even a non-dairy cultured butter that really feels like the traditional lusciously melting churned cow's treat. I wish we had it in Europe!
The premium league of vegan cheese makers *
Naturally, the French figured it out parfaitement, yet as America has been flagging the growth of creativity over the past century, there the vegan "creameries" are unafraid to experiment and unapologetically copy from established traditions in the European cheese making. Like in Provence or with Italian robiola, cultured fresh cashew soft 'casheeze' is wrapped in dried fig leaves to preserve its moisture and look alike. 
Fresh or ripened even cultured with mold, the best specimens now taste and look like a camembert. While Swiss New Roots have yet no match to an excellent creamy brie, Rebel Cheese in Texas, and more so Conscious Cultures with their Maverick do literally magic with their vegan bries sold at my favourite plant "cheese" store Riverdel in New York).
Roquefort style by French Jay & Joy as well as the awesomely tangy Billy Blue by Riverdel, yet the best of all the blue styles was Conscious Cultures Creamery Barncat made in New York state. 
Nevertheless, the connotation of these products as "cheese" is misleading as much as the nut "milk" that one Czech producer transparently calls "not milk". We need to broaden our vocabulary with these new foods introduced in our diets. Many producers realized this confusing linguistic overhang and so they now invent new words that more precisely denote what is inside these cheese alternatives. A step further, organic ingredients sate the integrity of the eco-minded and staunch 'healthovores'.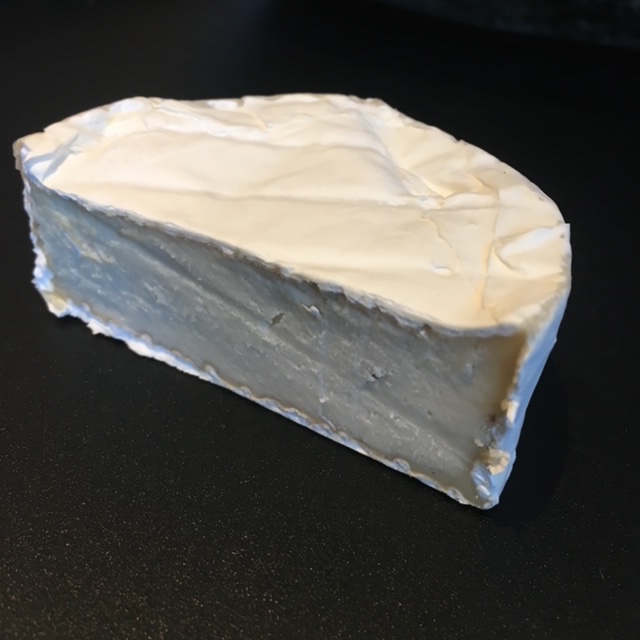 There are a few plant product makers doing it quite well when compared to the average supermarket cheese, but when you get a top quality artisanal cheese, there has not been so far the level of natural complexity in some fine aged cheeses I could compare the vegan concoctions with. Take a matured Comté, creamy Délice de Bourgogne, or savoury feta in Greece and then we can talk of comparisons. The best aoc/aop cheese from Europe still take the laurels.
What is in alternative cheese
It used to be mainly soy that replaced the dairy in the "fake cheese" era, but as the bean's quasi-estrogenic effect (and cut the rainforest to grow soy) on our body fell out of fashion, other grains, seeds and nuts came to its aid. Italians now make local rice-based Risella comparable with an average cow's milk mozzarella, but forget buffala, burrata or the oozing straciatella. Mamma Mia! I was also impressed by the Vegotta made by Ferretti in Perugia that very closely feels like ricotta in terms of texture and somewhat in taste. The fennel seeds fragrance though tells a blind taster that this attempts to taste like a dairy product.
It seems that macadamias, oats, coconut oil and cashews work best for these dairy replacements. An almond ricotta by Kite Hill in the US used to awe me (a shame they stopped adding truffled salt, which is a game lost to another US artisan Cheezehound who perfected their Truffle Ash Casheeze). The pricier macadamia ricotta by celebrity plant chef Matthew Kenney tops the curd styles. Creamy cheesy spreads and dips are also getting incredibly delicious. Some are still a waste of calories, but others taste as the best buttery garlic dips, dilled lox-like spreads, herbed Boursin-like or Greek style. Whipped by California's Miyokos Creamery under the brain of its Japanese founder miso and rice koji add umami savory fermented touch (even their salted butter is ooomh the best in the vegan league!). I prefer them to Kite Hill's and other US cream cheese alternatives like Forager. So far these are only available in Canada and the US (yet, they are working on it though as confirmed via an email).
Like the "normal" dairy, cheese alternatives can be sold pure or with flavourings – from being washed with cognac or other alcohol, smoked, with added dried fruits and nuts, herbs, spices (pepper is popular), laced with truffles, even naturally coloured in the cheddar or Amsterdam styles.
On a road trip through California recently, the highest rated "lunch in Paso Robles" on Google was the just about a year-old Vreamery. To our surprise, this was a plant cheese bar inside a new hip food hall. Their signature Cashew Cream with artichoke and garlic crackered our taste buds out! As if I had forked into my granny's buttery garlic dip, but this was sans animal involvement. They make some themselves, but buy most from selected vegan creameries in America. A very refined selections as our cheese box revealed. Truffled Chévre from Riverdel (a great vegan boutique with two locations – Essex Market on Manhattan and in Brooklyn) and a selection of blue styles like the blue rind can fool you as in the Bleu Cameblu by Rind also based in New York. They also make a more funky Blue with a pink tint under the blue-gray crust. Miyoko's Creamery in Sonoma makes spot on aged Smoked English Farmhouse with liquid smoke.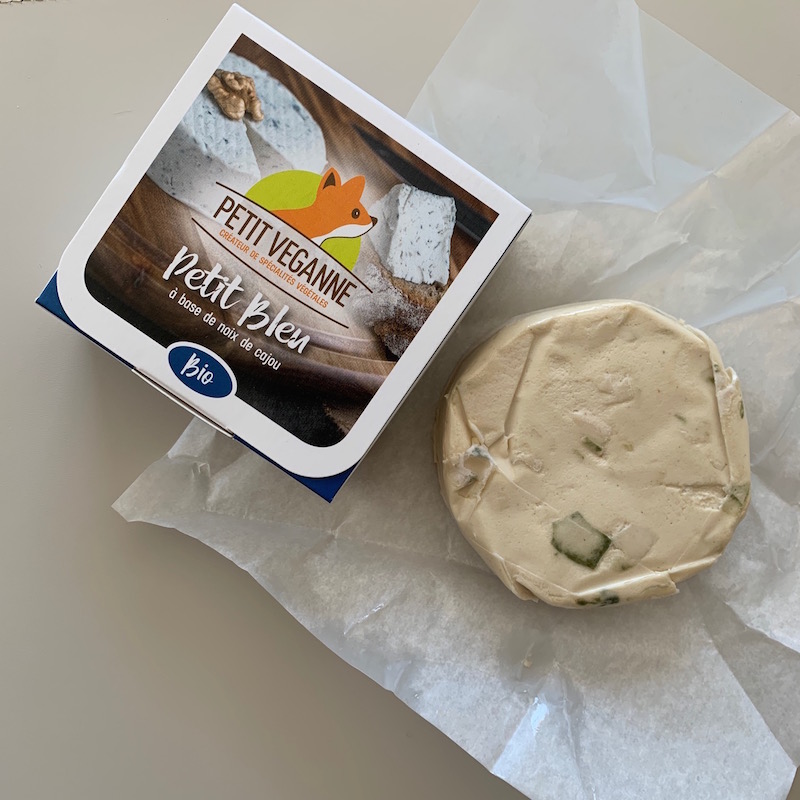 Blue cheese is a masterpiece of its own. Jay & Joy in Paris, France created Jeanne Le Bleuté végétal, soy-free, lactose-free and so-called artisanal (made in small batches). Based on organic almonds, coconut milk and cashews, with fermentation bacteria and the fancy salt from Guérande adding a sophisticated tang. It's blue veins are not based on spirulina or other plant colorings as I had seen with blue vegan products previously. Hence the taste is not affected by seaweed. Quite nice is also Petit Bleu, a French cashew cheese, yet there is not much blueness going in it.
Greek Violife figured out how to make smooth, creamy, coconut-oil-based Greek White that looks like feta, but the briny tang of the real dairy is missing. Their rawmesan and sliced toast-style "cheese" are mediocre. Violife makes also a great spreadable cheddar-flavoured and moist Greek-style plant cheese I can recommend.
Making your own plant-based cheese
Cheese is addictive too (what on can do against its innate chemistry?!) and I am fully guilty of that naging craving. Yet, as I try to be progressive, climate-sensitive and balanced, I am reducing my dairy consumption by including plant alternatives. While trying many brands and complaining about the ok taste of these dairy replacements, to be fair I made a couple of plant fromages myself at home. I find two sources of inspiration – cookbooks and the packaging itself. The later is more daring and risky, but it challenges me to make it as great as they do in even a smaller batch.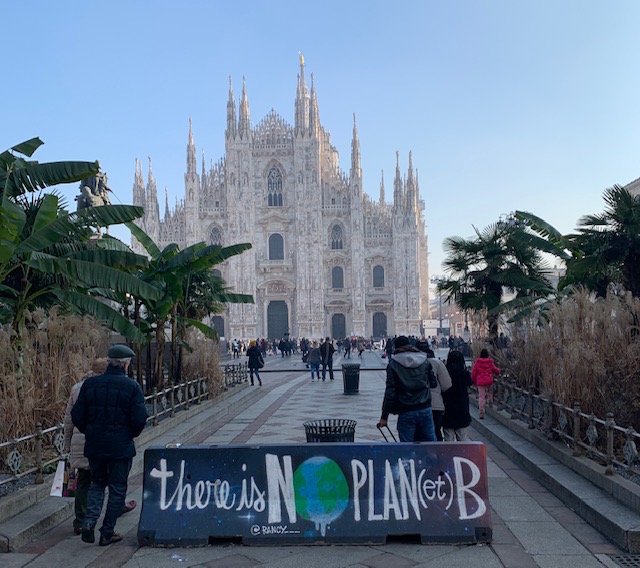 A cashew aged cheese that I matured for one week turned out nicely and almond and macadamia ricotta inspired by Matthew Kenney was also satisfying. Vreemery sells a cheese alternative making kit, I got the Truffle Melt. Many contemporary cookbooks focused on fermenting include some recipes. The aesthetics are another story though. It's tricky to mould the nut creations into a smooth log or wheel like a pretty chévre, or try to hole out a Swiss-eyed hard cheese or a layered truffled brie. For taste, crafting a small batch is more often key to success as it is with most artisan cheese. So try to make your own! Just keep it clean as anything can turn your product into a spoiled mess. Vegan rennet can be found in most health stores.
The French art of the cheese trolley has transpired beyond the Gallic borders. I have not yet seen a vegan restaurant rolling around a proper selection (Perhaps Daniel Humm's revamped Eleven Madison Park on Manhattan will offer that in its $335 per person vegan tasting?), yet the plant creations turned out to be messier and more delicate than dairy products. Nevertheless, alternative cheese plates are increasingly common. In Venice Beach, California Matthew Kenney's Plant, Food and Wine offers a nice vegan "cheese" board and so does his new cafe Sutra on Manhattan. In Paso Robles, California Vreamery pairs up your picnic box with local wine tasting at the town's newest food hall.
Beyond savory treats, most desserts can easily do with almond, coconut or rice cream. The Key Lime Cheesecake at Moby's Little Pine in Silverlake, California is sublime! And so is their refreshingly summer-like plant mozzarella skewer (photos above). In New York again, Rawsome Treats create the tastiest plant-based desserts sliced carefully as they were all frozen prior to consumption. Their nut "cream" fillings" will send you high.
While vegetarians embrace the real cheese's guiltless pleasure in small quantities regularly, made in artisan, considerate, small-scale farm setting, there is still a room for plant alternatives. As my suggestions approve, now time is ripe for vegan cheese hedonism. Honestly, I would not post this article before, indeed, so enjoy the ascend of the alternative cheese as I do!
*I received no sponsorship, no PR, and have no financial interest in any of the above mentioned companies. These are purely my personal reflections on taste.