The very best quality tea rooms on Manhattan are scarce. In this hotbed of competitiveness the real deal is often leapt over by gimmicky phrases echoing current trends. Until recently, tea in New York has not encountered the exotic wonder as it did in San Francisco and in Europe.


Naturally, in one of the fastest cities in the world, tea did not match its frantic lifestyle, but also New York reverberates what I call the Boston complex. The story of an independent America has flipped around the rebellious dunking of a tea shipment from England into the waters of the Boston Harbor, what the historians describe as the "tea party". The caffeine-boost seeking Manhattan had turned to coffee for its daily recharge instead. While other fast metropoles like Hong Kong, Tokyo, and London find time for a cuppa to start or connect the moments of the day by sitting down, in the Big Apple balancing a busy week with savouring mindfully a cup of freshly brewed tea is still a hard sell. Yet, with mental health consciousness raising, tea has timely entered the New Yorkers' vocabulary and joined the interest in meditation and yoga there.

It took me a half decade to trace and evaluate the best tea rooms on Manhattan. My globetrotting palate was not convinced that there was enough remarkable leafy Camellia to sip on the East Coast. I always brought tea in my suitcase from Europe, sipped and hoped. Rewardingly, my patience paid off. Now there is enough quality and diversity of tea purveyors in New York, and it seems that the coffee nation is turning to the slower mode with tea. Well, matcha bars are taking the city by storm, and I wrote about the best matcha hotspots in TRENDY MANHATTAN TEA SCENE. Here, I devote my investigative and tea thirsty pen to the established or new, quality and knowledge focused tea rooms and bars stretching from the East Village to the West side of Manhattan. Be it New York, things change fast, so some closed their businesses since I wrote the original post in 2017, but I decided to keep them here for you to see what survived the global pandemic and what has evolved from a tea room into a take-away and retail.
Harney & Sons
Some tea rooms and shops have existed in New York for decades. The dubious China Town pop ups have matured into Ten Ren outposts, while in SoHo Harney & Sons have finally embraced a more millennial-style sophisticated approach to their customers. The upscale tea importing business was founded by an American family over three decades ago in Connecticut. Harney & Sons is a hybrid of an English tradition and American commercial savvy. Their tea service invites you to cosy in the newly designed minimalist-cum-chic tea corner, but now also includes custom lattes with organic almond milk. Pick from the large menu of teas and your choice of milk will be steamed with it to order. Steeped to go, it will take longer than the whisked matcha, but you will taste the fragrant power in the brew since it is infused correctly – some tea needs up to ten minutes. Well, if you pick the Hot Cinnamon Spice either in black or herbal blend, the innocent bystander may kick your throat with a spicy shock. Perfect for a cold day. Decaffeinated (by rinsing), signature herbal blends, some organic options, but mainly flavoured black tea blends remain the classics at Harney & Sons. Millennial inventiveness like Nitro Iced Tea, the popular flavoured kombucha (by Aquivitea) as well as brews native to the Americas like Guayusa, black or green Yaupon and Yerba Mate sailed in.
 433 Broome St, SoHo
Daily 11:30am – 6:30pm (Sat from 10:30am)
Tea Drunk is the best Chinese tea bar on Manhattan. Tucked in the East Village, the founder has an extensive knowledge about the sino-leafy diversity and is a fun little box to squeeze in next to other serious tea connoisseurs. I wrote about the tea tasting experience on La Muse Blue, so you can read more on Chinese tea at Tea Drunk.
123 E 7th St, East Village
Mon – Sat 12:00noon – 10:00 pm, Sun 12:00noon – 9:00 pm

29B Tea and artisan Asian ceramics by Tea Dealers
Sourcing tea and herbs directly from the farmers using traditional agriculture methods (no pesticides and only natural fertilisers when needed), their selections capture some of the New York's leading restaurants (the Michelin stared Rouge Tomate, even higher end Jungsik, The Four Horsemen in Brooklyn). Seasonally imported rarities such as the indefinable but intriguing Korean oxidised organic tea Balhyo and low caffeine organic roasted Korean Sejak twigs in the Houjicha style are sold out fast. Their non-caffeinated flower tisanes such as Korean wild persimmon leaf is almost as good as my direct source in Kanazawa, Japan. Other Korean seasonally picked herbal brews that spark the non-caffeinated pleasure are the sublime White Lotus and the roasted black bean. 
The intercontinental duo of an American tea dealer Stefen Ramirez and his Korean partner Shin Won Yoon created first Tea Dealers to bring the highest quality of pure, non-blended teas and tisanes from India, Japan, Korea, China, and Taiwan to America and they are back in the importing model ever since the pandemic hit New York badly. Still, you can take-away some macha and selected teas for a walk around East Village. On offer are also ceramics from Korea and Japan, exclusively sold here in America. 
Tea Dealers 29 Avenue B, New York, NY 10009
Thurs-Mon 12noon – 6PM; Tue &Wed Closed

Franchia also specialises in Korean tea, but in a more old school tea room style. The "meditative quality of tea" praised in Korea still today next to vegan, Korean Buddhist style food will nourish your mind and body. Specialties include sacred Jilee mountain green tea, Korean date, lemon, ginger as well as teas from China and India. On their own the beverages are served between the lunch and dinner hours. The food is good, nothing otherworldly, but the interior at Franchia is the most fascinating from all Manhattan tea rooms I have seen to date. As if lifted from a Korean temple the wooden ceiling and carved details on the privacy dividers between tables upstairs teleport you away from the New York craze into a mindful zone somewhere far east.
 12 Park Ave, New York
Mon-Fri: 12noon-9:45pm; Saturday: 1pm-10:15pm; Sun: 5:30pm-9:30pm

KETTL founded by a tea master Zach Mangan originally in Brooklyn imports the finest teas directly from small farms in Japan. At first only a tiny shop, ceramic gallery cum tasting room above now a contemporary Vietnamese restaurant on Greenpoint Avenue with most calm and cosy atmosphere from all my picks here, Kettle has stretched its retail and tea to-go arm to Manhattan. On Bowery a small window adjoining the Bowery Market offers expertly prepared tea, a sublime macha or houjicha latte with your choice of milk perfect for colder seasons and if you really crave the focused experience also a ceremonial macha mini ceremony in a tiny counter inside that seats four. Tea cookies change seasonally and satisfy the sweet craving. The quality is as high as it gets and all brews are made with altered water.
348 Bowery, New York, NY 10012
Daily 8am-6pm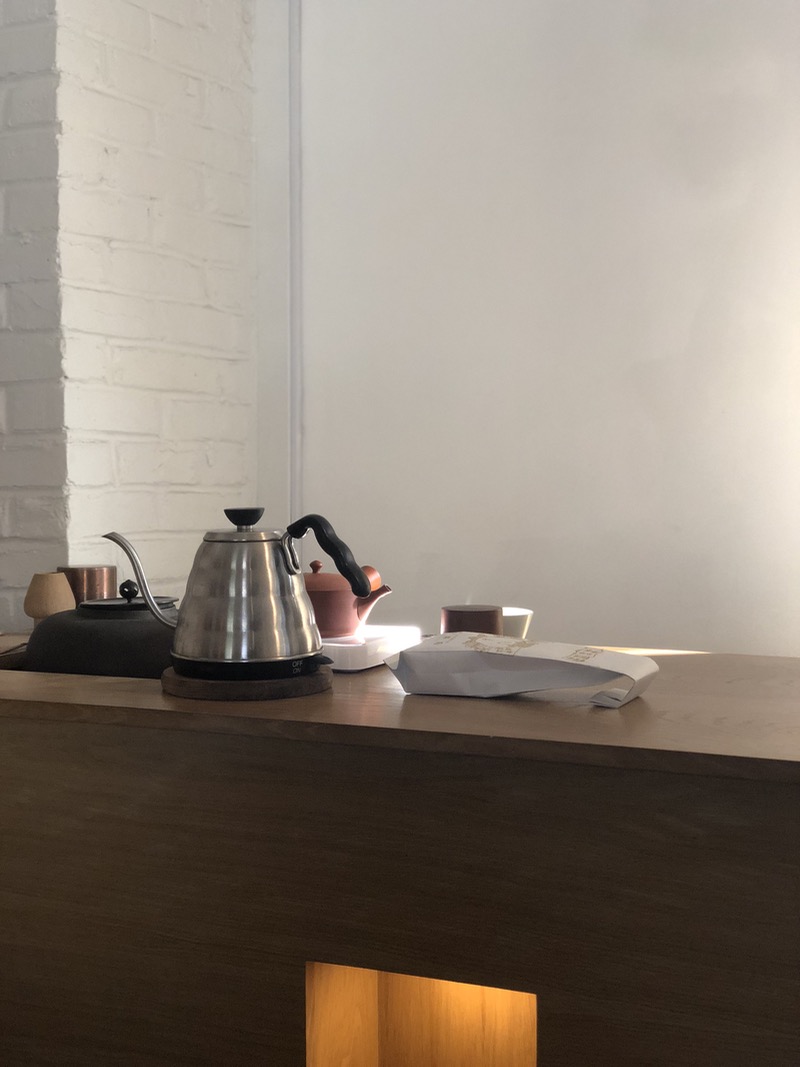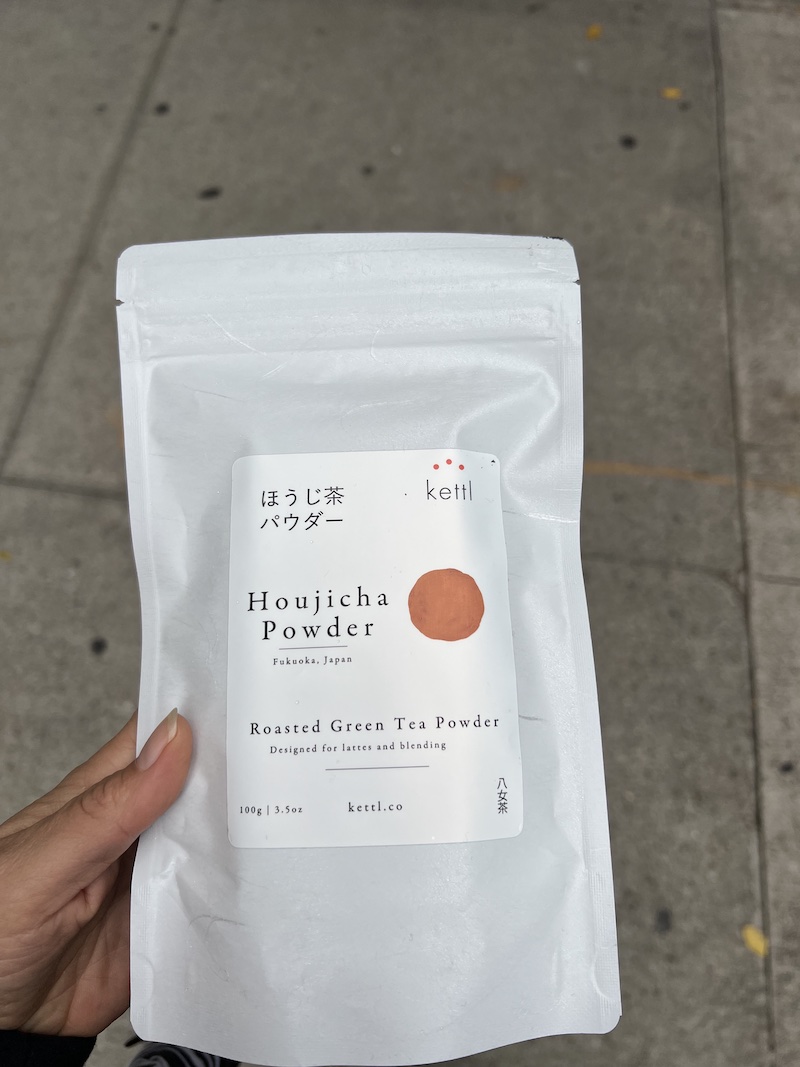 Physical GraffiTea shop and room is the quirkiest little basement spot, but by no means underserving savvy tea and curative herbal concoctions seeking customers. Some are traveling from Florida to stock on tea, others are local residents coming for a chat, a cuppa and some cookie or kombucha on tap. The Jewish owner knows everything about her pursuits. Mostly organic from the Planet's fertile grounds, the tea service is not a fancy affair, but the hippie aura emphasised by the Beatles portraits hanging on the East Village no fuss brick walls feels somehow cool. As if the den was forgotten in the liberal decades past. I like her houjicha, and the longevity-promising plethora of organic Ayurvedic and Chinese herbs is valuable to any balanced health seeker.
96 St Marks Place, East Village
Cha An Teahouse is a traditional Japanese tea house with good Nippon food and great desserts. Nested in the corner of the East Village known as "little Japan", as you walk up the cracking narrow stairs to the first floor, the Japanese team welcomes you to their sparsely lit nest. Linger on tatami benches under the lights of washi paper lamps as the seasonal fresh flora breaths some air into this tea bar cum restaurant. Japanese teas meet the sweet morsels like matcha sponge cake, houjicha ice cream with wagarashi (root starch) jelly cubes, mochis, cherry blossom jelly with a side syrup to sweeten it to your own liking. For the XL sweet explosion, the afternoon tea style desserts tasting box is a must. Houjicha, sencha, but also teas from outside Japan like Darjeeling, oolongs from Taiwan and green, black and pu-erh from China. Specialities include Japanese style iced matcha lattes with adzuki beans, green tea ice cream or a heaping of whipped cream, that like the pure fresh green Tamaryokucha tea cool your body and mind in summer. Cha An feels like the most traditional Japanese tea rooms in Japan transferred to Manhattan.
230 E, 9th street, East Village
 Mon – Thurs: Noon – 11pm; Fri & Sat: Noon – 12am; Sunday: Noon – 10pm


Ippodo, the generations spanning Kyoto tea purveyor with tea rooms in Japan, has also a small concession at the basement of the former  Michelin stared restaurant Kajitsu. Enjoy a wide range of their teas with dinner at the restaurant, but if you come only for the tea, you will have to take it out.
11am to 7pm daily except Sundays
125 E, 39th street, Midtown
CLOSED LUV Tea in the West Village offered Taiwanese oolong experience, healthier organic milk teas and cold brewed daily fresh iced tea. The jasmine milk honey was so fragrant that you carried the aroma along with you for hours. Deep hues of goji and rose in naturally long steeped, not artificially enhanced brews. The nutritionist on board stamped their health claims. On Saturdays freshly cooked boba was served in their real Taiwanese bubble tea. The co-founder, a Taiwanese tea master Jaesy Wang, conducted regular tea tastings, while art launching events for the temporary exhibits on the white washed brick sparked some late afternoons. Unfortunately, the pandemic shut the business and now nothing of their kind is found around Manhattan.
New York is still well behind San Francisco, London, Paris and almost any major Asian city in terms of the breadth of tea rooms and high quality tea offerings. Diversity of tea rooms would certainly help to balance the scattered minds and rough voices of the New Yorkers.